680.000,00

€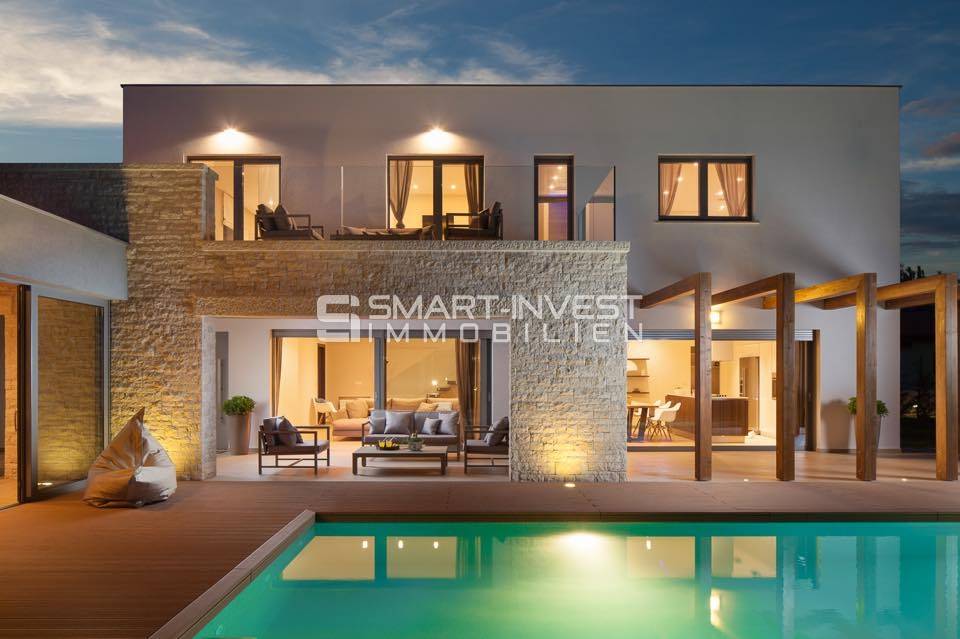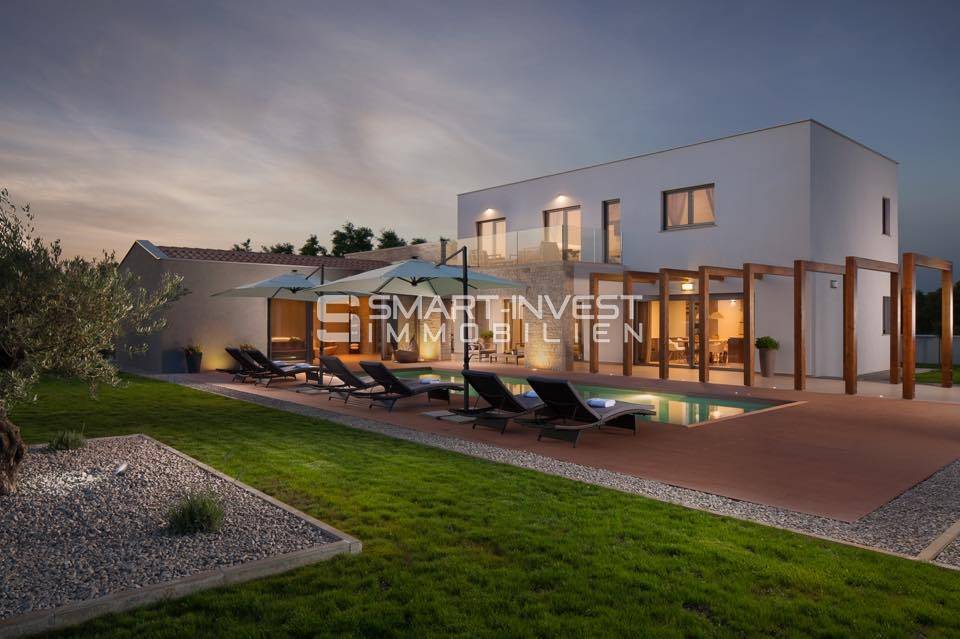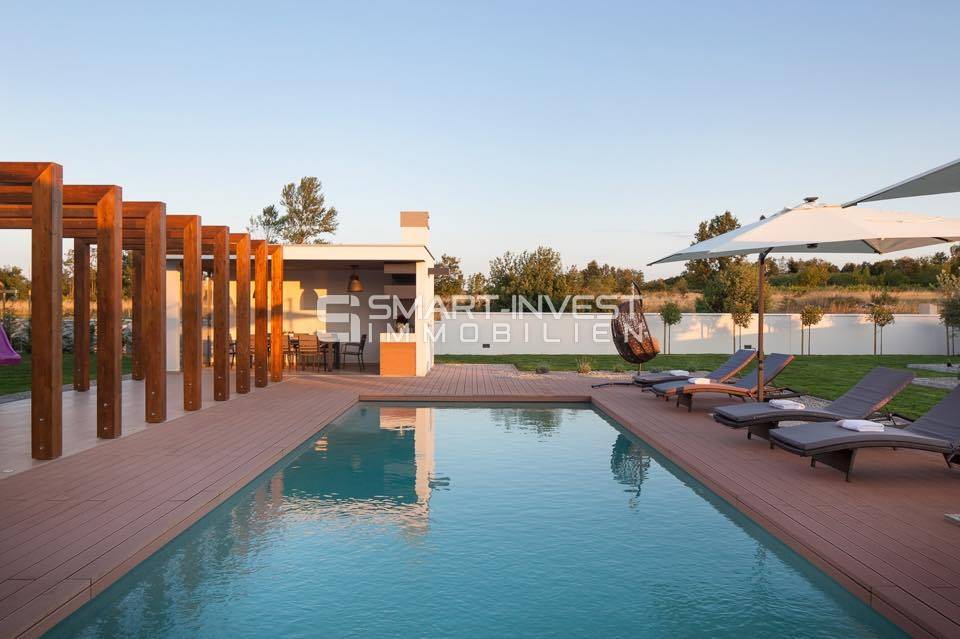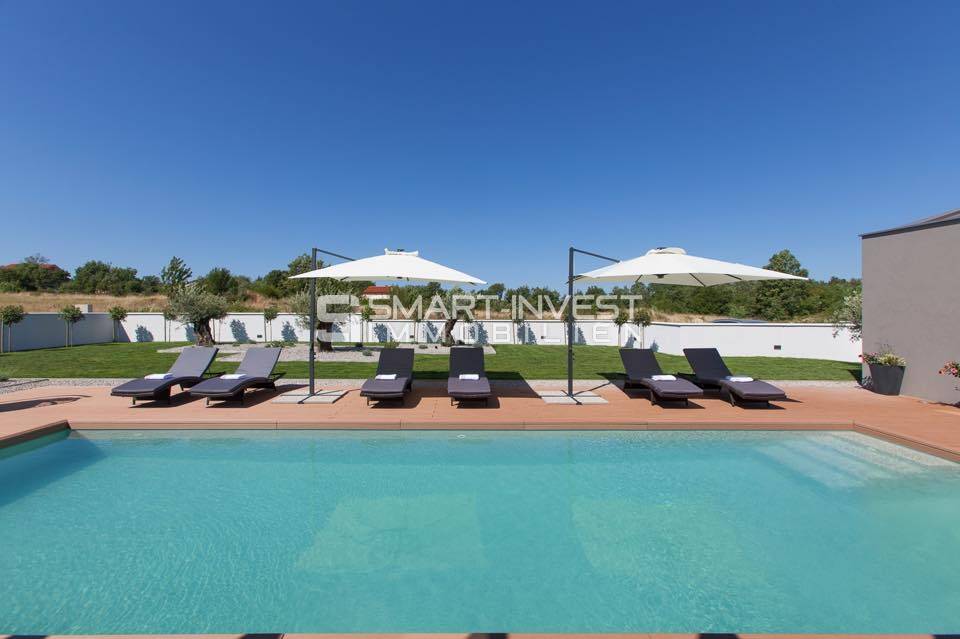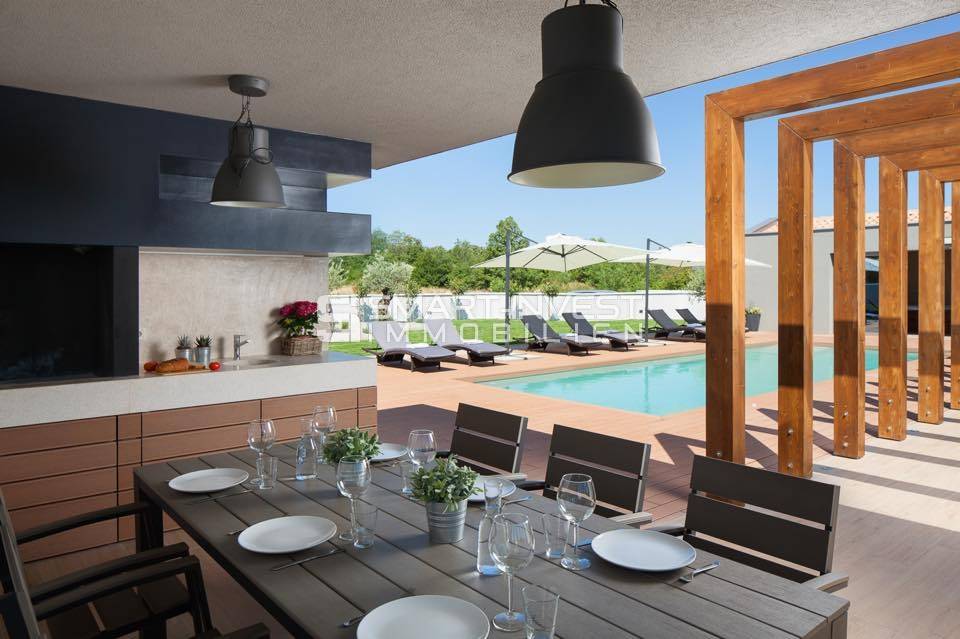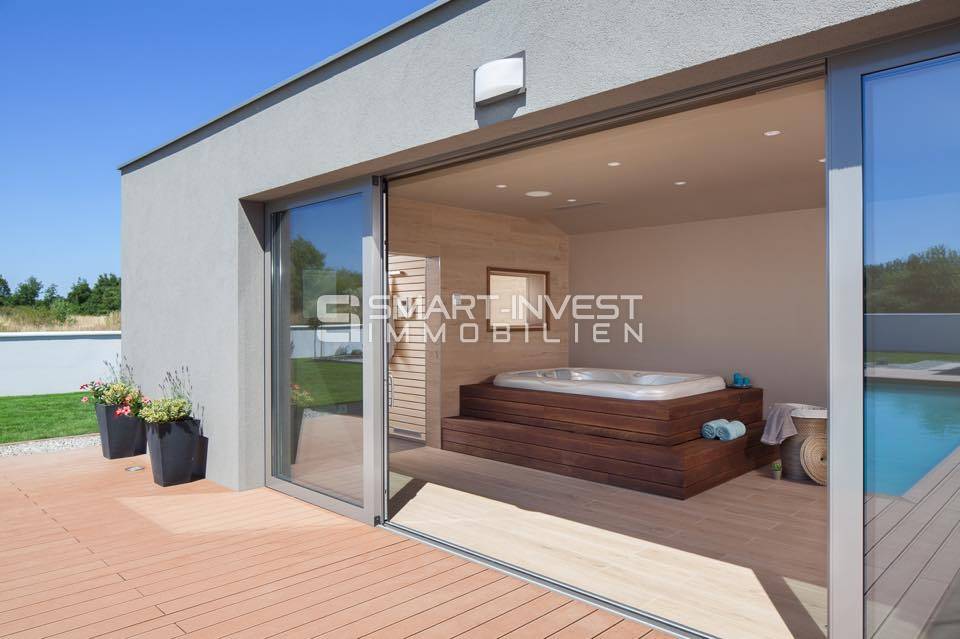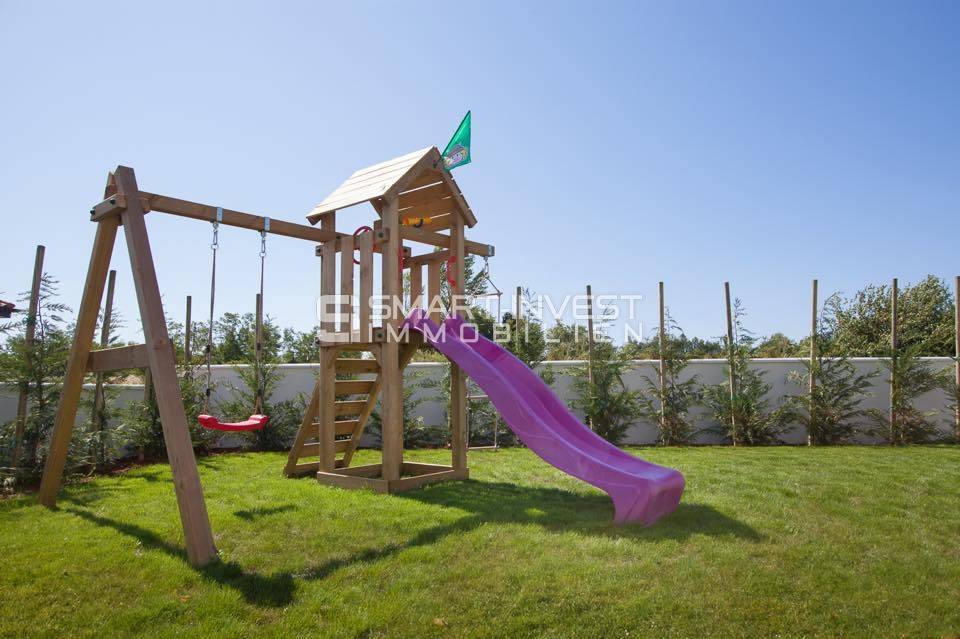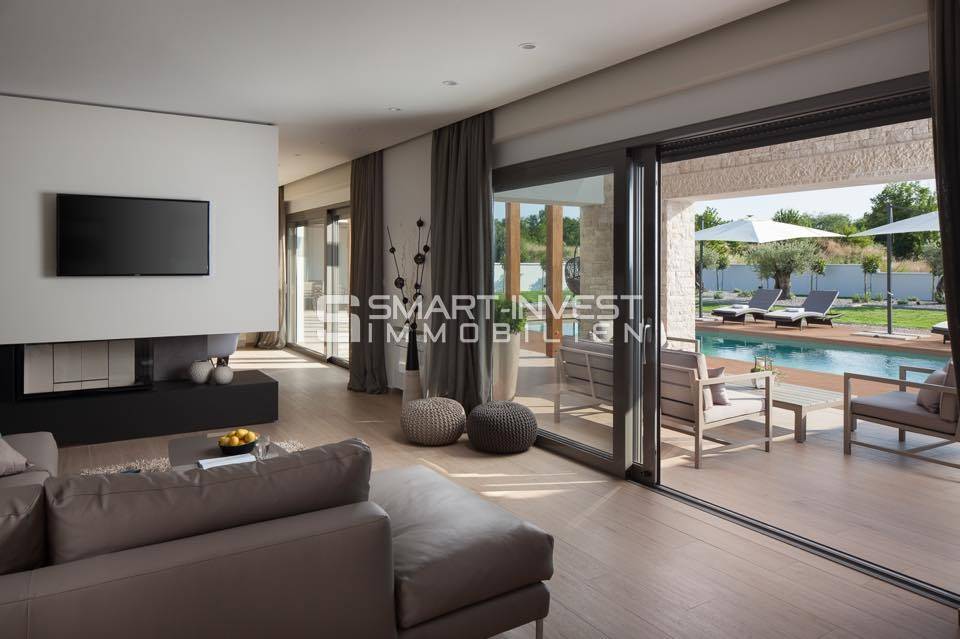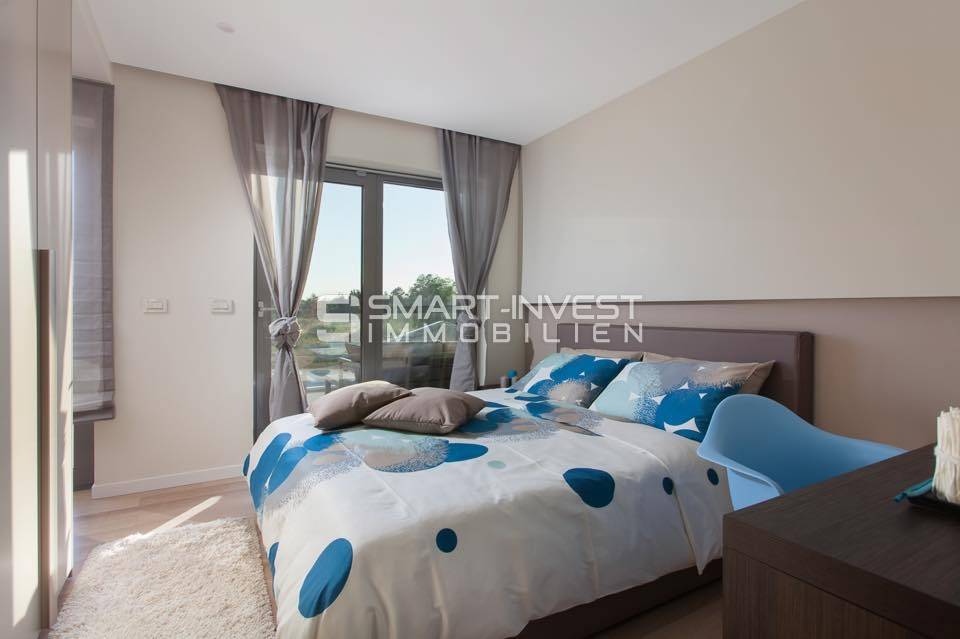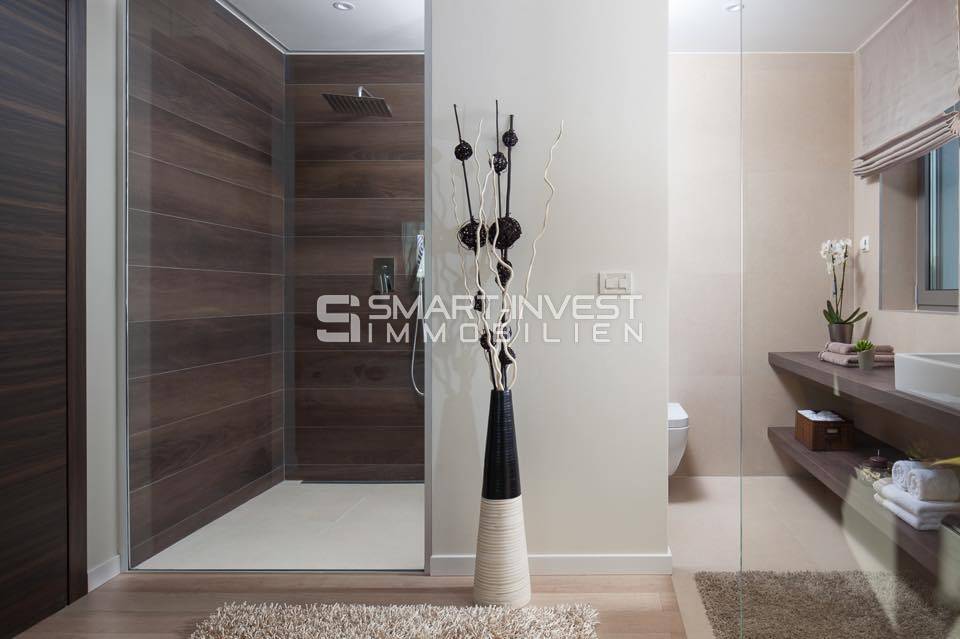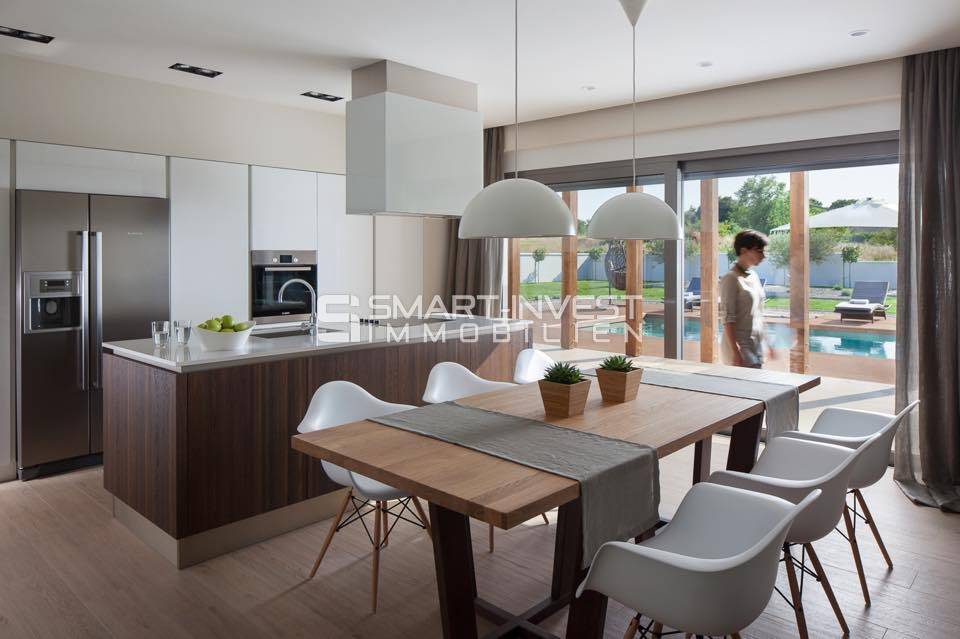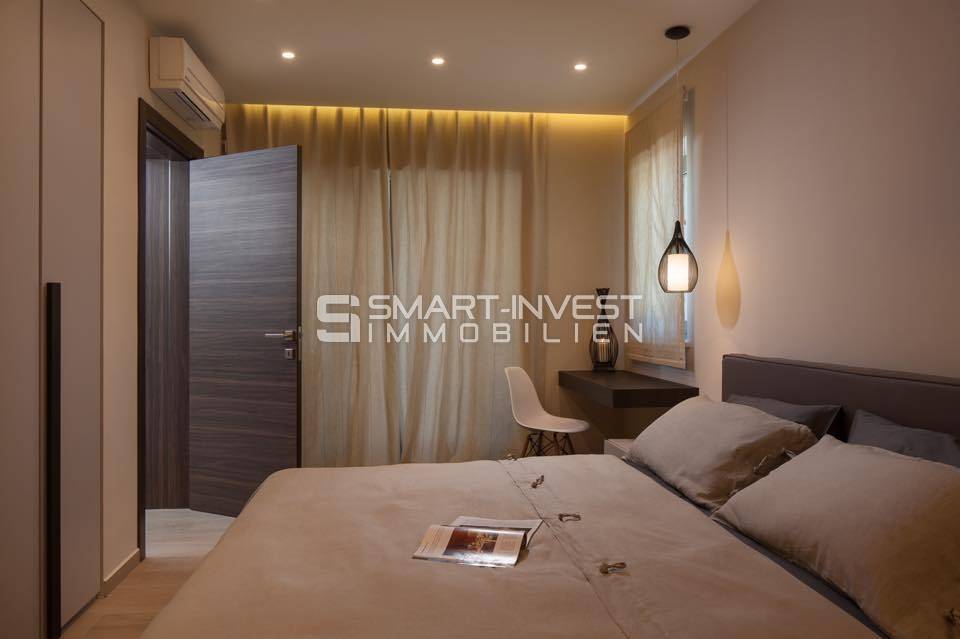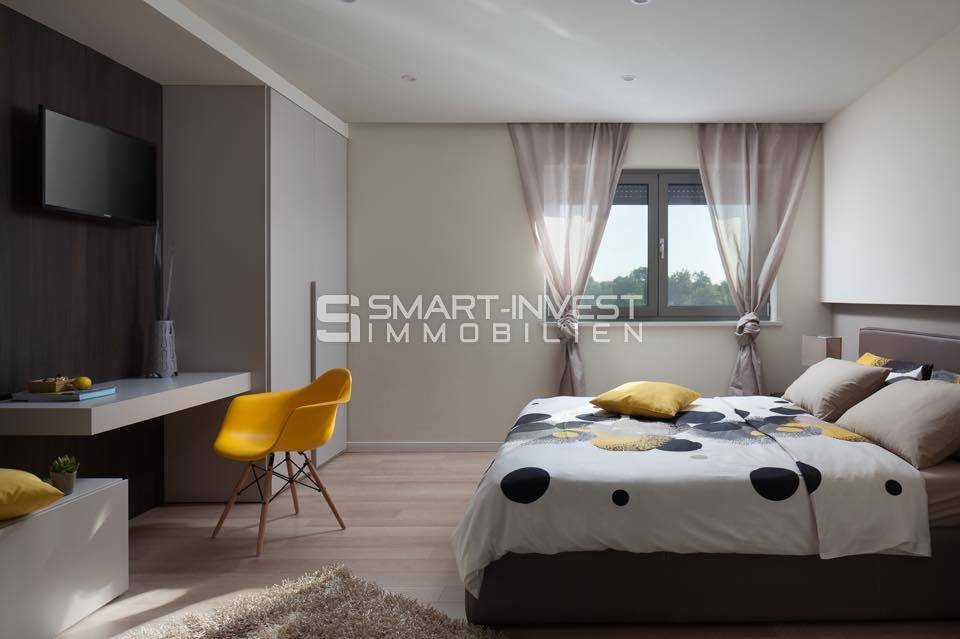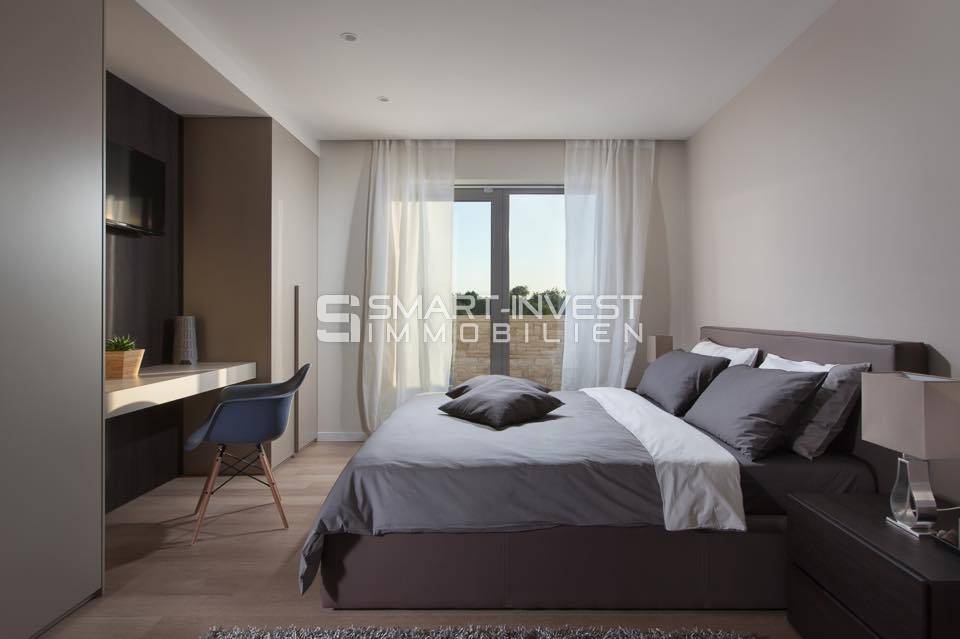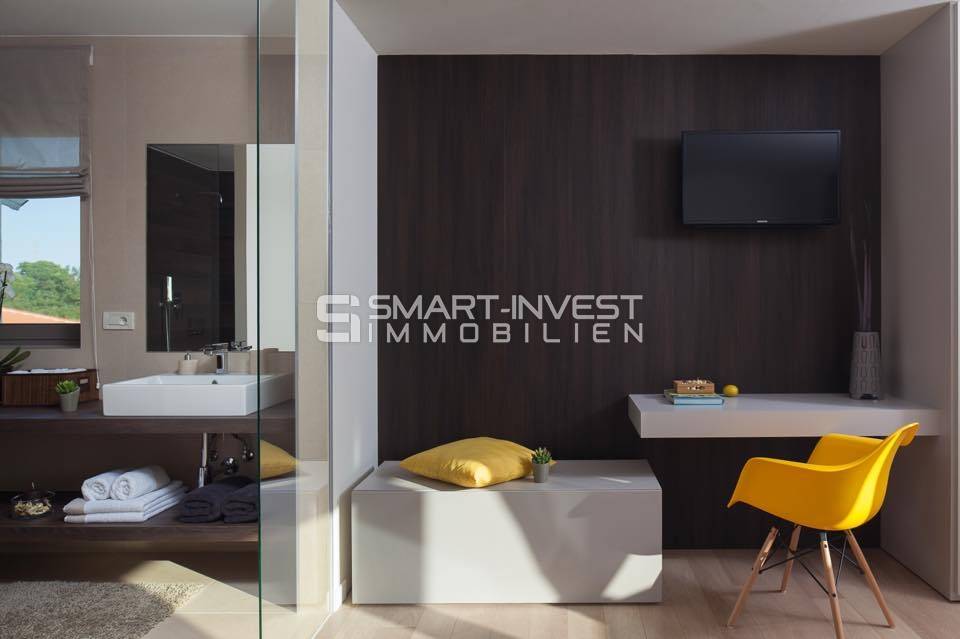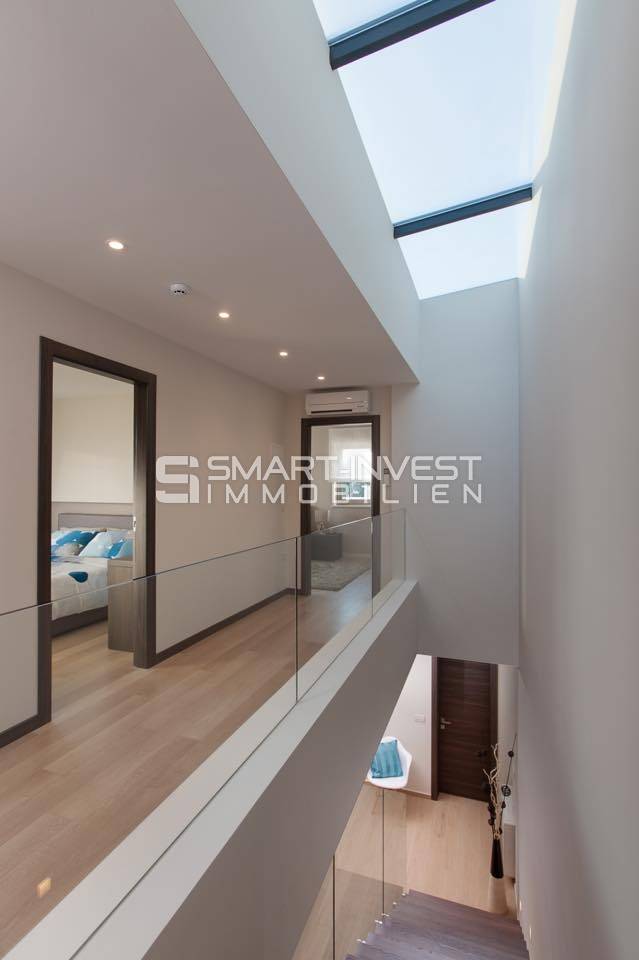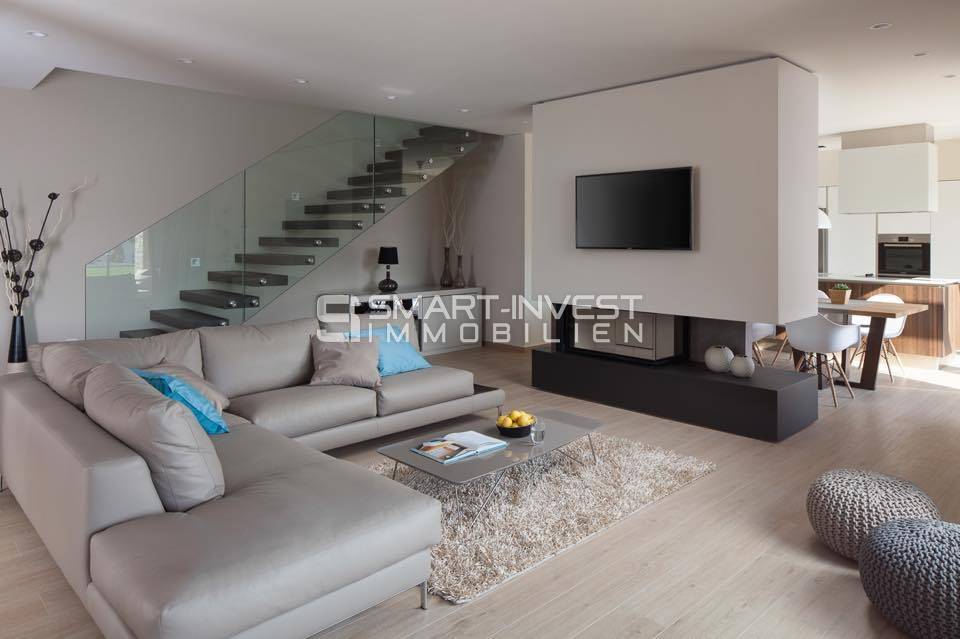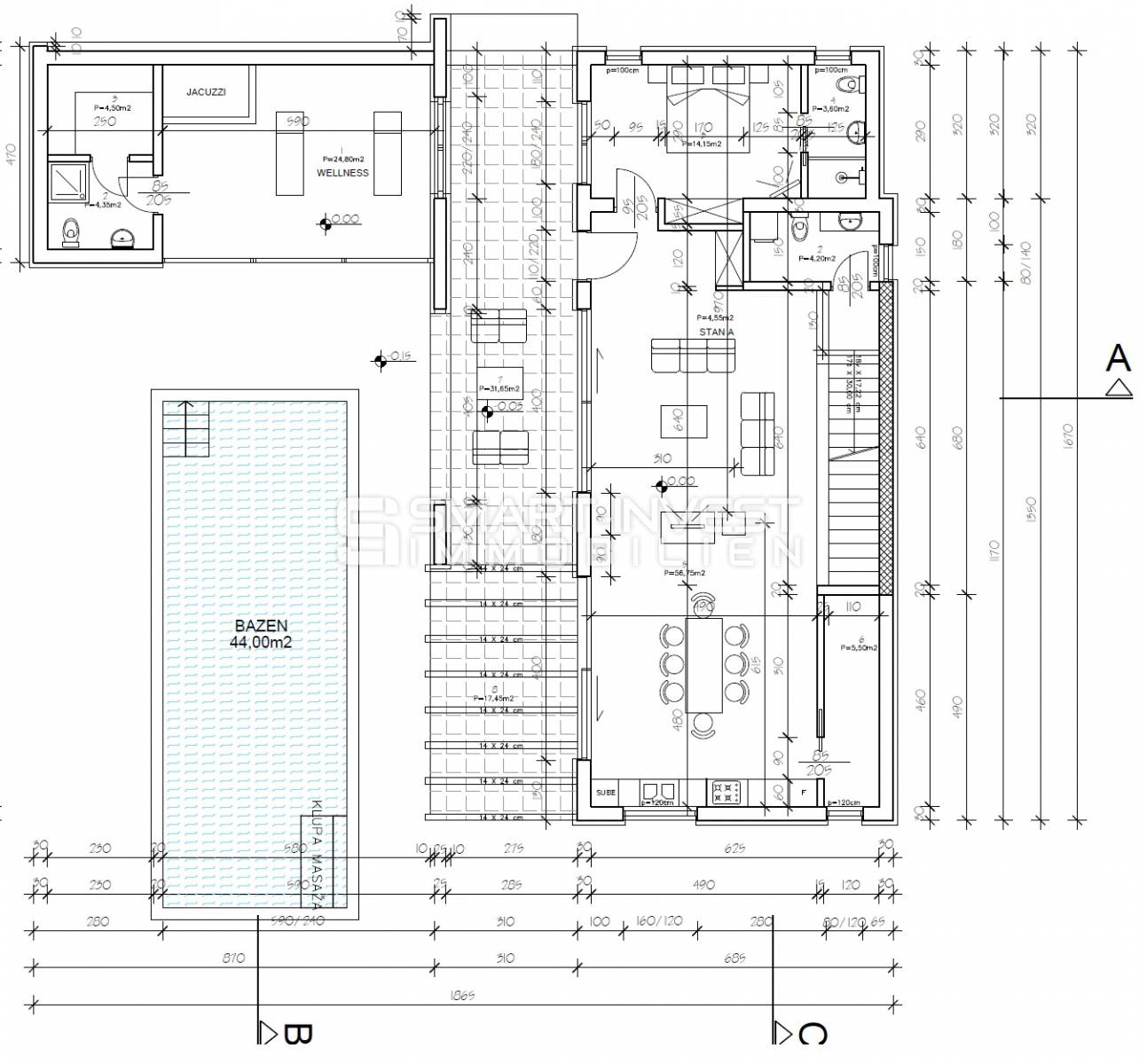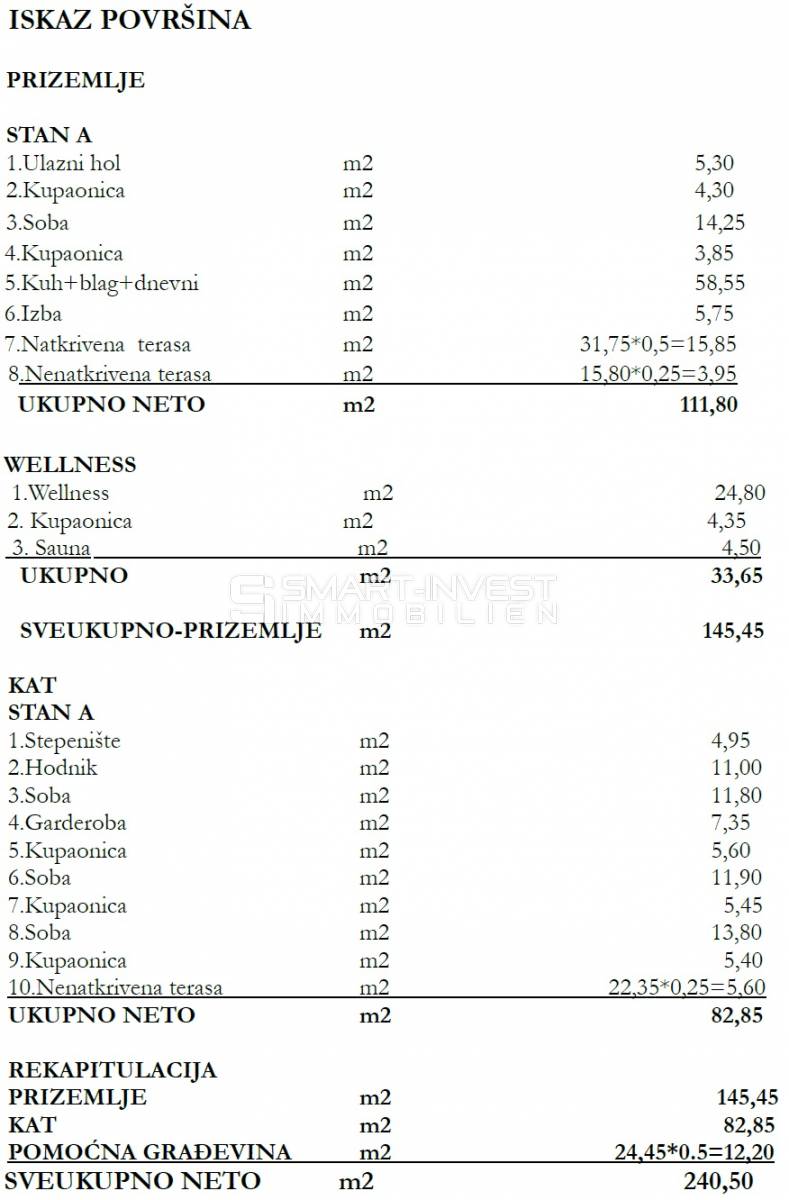 House Rabac, Labin, 230 sqm – I.D.CODE 7028
This new modern luxurious villa with its standards will satisfy even the most demanding customers. Top design, equipment and furniture of the villa as well as external appearance captivating and attracts many attention. Straight lines, neutral colors and lots of glass surfaces give the property an elegant and stylish look.
The villa is situated in a beautiful green itinerary Istrian east coast, 7 km away from the beautiful beaches and 2 km from the town of Labin and other facilities.
Land area of 1250 sqm is completely enclosed by a wall and provides complete privacy.
Completely planted and landscaped, with well-kept lawn area is enriched with Mediterranean herbs and ancient olive trees.
The villa has an area of 230 sqm divided into three units. The central part of is house with two floors, on the ground floor is the residential area – spacious living room, dining room and kitchen, one bedroom with a private bathroom, a small storage room and bathroom. Beautiful glazed staircase leads upstairs where there are three bedrooms, each with private bathroom and dressing room. Rooms have access to a spacious balcony with view of the surrounding vineyards and countryside.
Everything is equipped with latest technology and furnished the most modern furniture.
All bathrooms and wellness have electric underfloor heating, all rooms are air conditioned, and the living room has a beautiful fireplace.
Each room has its own LCD TV, internet connection, and the house is equipped with the alarm system.
Wellness is located in the second, a separate section, features a sauna, jacuzzi and fitness.
Swimming pool an area of 45 m2, around is a sun deck.
The third part consists of the outdoor unit with a barbecue, an outdoor kitchen and space for socializing.
And children's playground has found its place on the plot. Parking is decorated within the garden.
In the back of the house there is a boiler room.
The villa has accommodation for 8 people and the future owner can take over the business of renting luxury accommodation and achieve good incomes.
Also an excellent opportunity for those who want to enjoy all the comforts of modern technology, design and comfort situated in the beautiful Istrian countryside and Mediterranean climate, near the coast.
Details
Address : Some Area, City
Latitude : 45.098003228038024
Longitude : 14.13871765136719